"Ahhh! Belle is so beautiful!" How many times have we heard that during this magnificent dog's stay, at the Montreal SPCA? Impossible to count! Her name suits her extremely well ("belle" means "beautiful", in French), because nobody could resist her wide eyes and pouting face. Still, surprisingly, this seven-year-old beauty stayed with us for several months, awaiting a new home.
Belle quickly found a sweet spot in the entire team's heart. Though she revealed herself to be a playful dog who can't get enough hugs, she has a fear of humans, due to some bad experiences in her past. Hence, we were looking for an experienced family, who could recognize any signs distress coming from her. But above all, we needed a patient and caring family, willing to take the time required for her to regain some confidence.
Belle got the royal treatment while she was with us. She received love and care from our volunteers, who enrich the lives of all the animals in our shelter. She got the best cookies, enjoyed walks in the forest and even car rides… Yes, we gave this adorable canine the celebrity treatment, as she patiently waited for the perfect family to walk through our doors.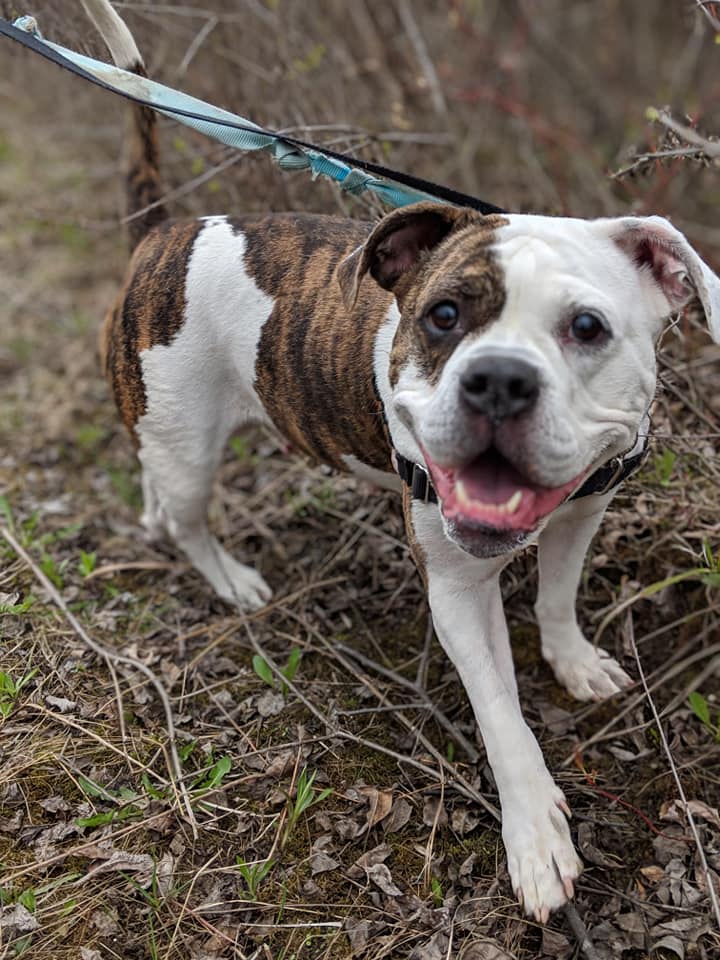 Our entire team jumped for joy when we learned that a wonderful couple fell in love with Belle! The picture taken during her adoption has spawned a ton of joyful comments on social media. And her new family has already given us an update: Belle is doing extremely well and she's still getting the celebrity treatment she deserves!
This is exactly the type of outcome that we strive to provide for all of the animals who stay with us and that's why the adoption process is such a rigorous one. Dogs spend, on average, 8,3 days at the Montreal SPCA and we make sure to find the best home of each of them.